Industry Delegation to France
By invitation of the French-Norwegian Chamber of Commerce, The Pole Mêr maritime cluster and Innovation Norway, GCE Blue Maritime organises a visit for cluster companies to France.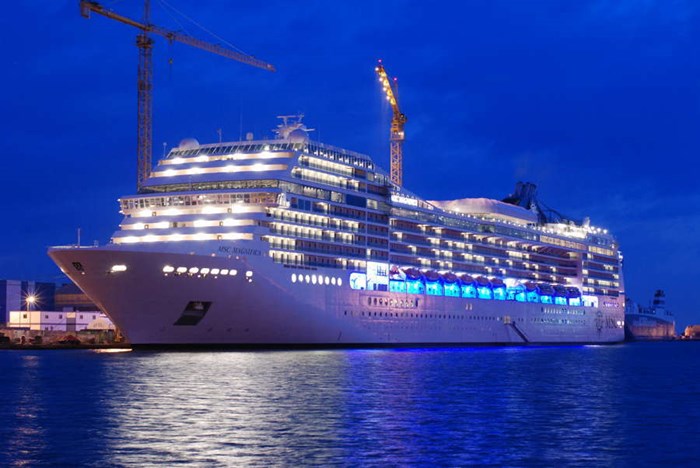 GCE Blue Maritime welcomes you to join our delegation to France!
Sea Tech Week is a biannual international conference focusing on marine science and technology. Taking place in Brest, France, the event brings together more than one thousand leading actors ofd the maritime sector for a scienvec and technology conference, a professional exhibition as well as B2B meetings and social events. France's more than 3500 km of coastline and major green maritime developments make it a fascinating market for Norwegian collaboration. We will extend this event and offer you industrial visits to a selection of key companies in Brewst and Saint-Nazaire.
What we can offer
The Norwegian delegation to Sea Tech Week will be supported by GCE Blue Maritime and Team Norway, consisting of Innovation Norway, the Royal Norwegian embassy in Paris and the French-Norwegian Chamber of Commerce (CCFN).
By joining the Norwegian delegation to Sea Tech Week, you will gain access to a comprehensive program tailored to the needs of Norwegian companies. In addition to being present at the conference, GCE Blue Maritime/Team Norway will be organizing its own events, where you have exclusive access. Two days will be dedicated to visiting the sites of major maritime mobility actors, and opportunity exclusive to members of the delegation from GCE Blue Maritime. Your company and solutions will be actively promoted towards central French industry stakeholders through activities such as:
A French-Norwegian session about the decarbonization of maritime transport, with pitching of innovative Norwegian solutions
B2B meetings and networking cocktails with participation of key French stakeholders
Strong visibility and branding opportunities under the Team Norway umbrella
Exclusive site visits to meet major French maritime actors, both in Brest and Saint-Nazaire
REGISTER FOR PARTICIPATION HERE
By registering before the 30th of June, you get a reduced fee* of 15,000 NOK. After this date, the fee will be 20,000 NOK.
Registration gives you access to the full delegation program, transport, food as well as access to Sea Tech Week on the Tuesday. The prices do not include alcohol, flight hotel and airport shuttle.

DELEGATION PROGRAMME Sea Tech Week 2022 in Brest & Industrial visits in Saint-Nazaire:
(Awaiting confirmation on additional site visits)
Monday, September 26th
Tuesday, September 27th
Morning: A B2B networking breakfast* organized by Bretagne Developpement Innovation (BDI), the regional economic agency collaborating with the companies of the region to accelerate transitions in the regional economy. (Upon successful registration to the delegation, you will receive a link to sign up for B2B meetings).
Afternoon: French-Norwegian Session 
Title: ""Decarbonization of maritime transports"
We want to present the newest solutions, trends and discuss opportunities for bilateral cooperation and funding mechanisms of innovative projects, also within an EU frame. 
The main topics to be addressed: battery-powered, hydrogen, ammonia, hybrid, retrofit and more.
Place: Brest Expo, Route de Brest, 29820 GUILERS
Organizer: GCE Blue Maritime and Team Norway (Innovation Norway Paris + French-Norwegian Chamber of Commerce + Royal Norwegian Embassy in Paris)
Call for abstracts: accepted
Format expected: round tables + pitches at the end of the session
Outputs expected: Share information on latest trends, innovation, technology, fundind mechanisms... + initiate bilateral collaborations. 
The presentation will be held by business leaders, key industry private and public actors... 
15.30 Opening by H.E. Niels Engelschiøn, Norwegian Ambassador to France
15:40 Keynote – Decarbonization of the Norwegian Maritime industry and opportunities for bilateral cooperation by Daniel GARDEN – CEO of GCE Blue Maritime Cluster
16:00 Round table-Bilateral technological cooperation on greener propulsion solutions
Themes: Hydrogen, ammonia, hybrid, sail, retrofit… for Ferries and Cargos
Panelists: representatives from Kongsberg, Pole Mer Bretagne, Naval Group...
17:00 Break
17:30 Round table – Financing Green Innovative solutions for the maritime industry
Themes: French, Norwegian, European public and private funding mechanisms
17:45 Pitch of Norwegian innovative solutions
18:30 End of session
Evening: Networking-cocktail 
Purpose: Event to encourage networking and exchanges
Place: Campus Mondial de la Mer
VIP participants: Niels Engelschiøn (Norway's Ambassador), Carl Bois (Norway's Consul), Mayor of Brest.
Media coverage: Le Marin (France) + 1 Norwegian journalist (who?)
Wednesday, September 28th
 Morning: Visit of Naval Group 
Route de la Corniche – 29000  Brest
Afternoon: Visit of Pôle Mer Bretagne Atlantique
525 Avenue Alexis de Rochon – 29280  Plouzané
Departure to nantes-Saint Nazaire
Evening: Official networking cocktail in cooperation with Region Pays de la Loire
Thursday, September 29th
All-day: Daytrip to Saint-Nazaire to meet major maritime mobility actors

Visit and meetings with Chantiers de l'Atlantique
Visit of the Port of Saint-Nazaire
Pitch + networking with the local maritime ecosystem
Day organized by the French-Norwegian Chamber of Commerce in cooperation with Region Pays de la Loire.
Evening: end of the program
Flight and Hotel Recommendations
Travel Oslo-Brest: Monday 26th September: Air France 17:30-22:30 (1 stop in Paris CDG) (flight numbers AF1775 and AF7732)
Hotel:
Abalys Hotel (two stars) - Link: Logis Hôtel Abalys, Hôtel Logis BREST
Hôtel Vauban (three stars) - Link: Hotel Vauban Brest - Brest Centre ville
Hotel Oceania Brest (four stars) - Link: Hotel Oceania 4* Brest Center
Return trip to Norway on Friday 30th September:
We recommend that you catch one of the Nantes-Amsterdam flights and continue directly to your final destination in Norway:
Nantes-Amsterdam: KLM 07:30-90:10 (KL2032)
Nantes-Amsterdam: KLM 12:15-13:55 (KL2048)
Contact Persons:
Stephanie Volpe, stephanie.volpe@innovationnorway.no
tel: +33 63 54 11 73 11 
Andreas Nystøl, andreas.nystol@bluemaritimecluster.no
tel: +47 90 36 39 25