Join forces in digital disruption push
Inmarsat is working with the Blue Maritime Cluster to formulate how digital disruption will transform the traditional shipping industry and open up new opportunities for innovation.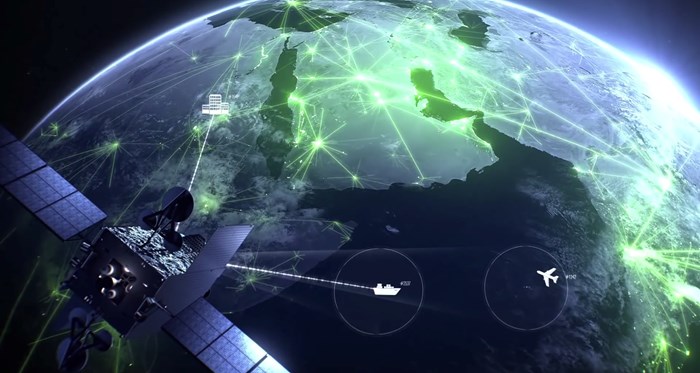 Based in Norway's Møre region, the Blue Maritime Cluster is recognised by government as a global centre of expertise. Many of its marine technology suppliers are leading the drive to exploit shipboard sensors to monitor and manage equipment remotely.
Over twenty Cluster partners joined senior Inmarsat management for a digital disruption workshop in Ålesund on 21 March, to explore Inmarsat's future bandwidth programmes, encouraging third party innovators and disrupters to develop applications that can exploit the capability of high-speed broadband services available via Inmarsat Fleet Xpress.
"Partnership with forward-looking networks like the Blue Maritime Cluster will help make the maritime data revolution a reality. Now is a critical moment for ship/shore connectivity, calling for thought leadership and disruption inside the industry, as well as disruption from outside, said Gert-Jan Panken"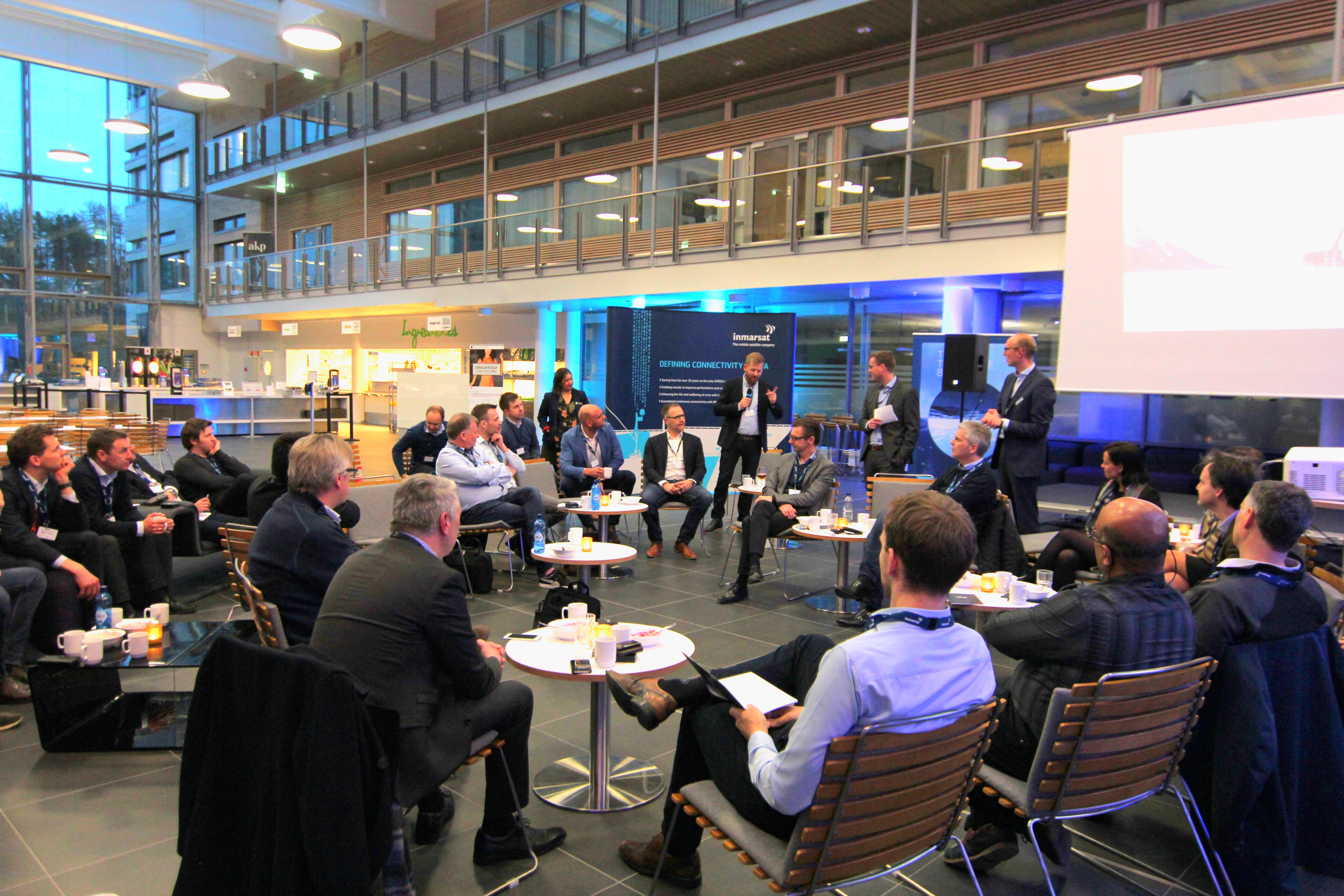 A 2016 Futurenautics paper suggests 50% of shipowners already undertake analytics based on sensors installed on ships. Mr Panken said Fleet Xpress would enable the maritime industry to join the connected world and leverage the more than 25 billion apps, embedded software packages or intelligent systems which International Data Corporation is projecting to be present in 2020. "In Fleet Xpress, we have delivered a platform to create a new ecosystem for maritime solution providers and application developers to build new relationships that can disrupt the maritime industry.
"The Blue Maritime Cluster seeks to consolidate its role as a global hub for safe, sustainable, advanced and smart technology," said Frank Støyva Emblem, Communications Manager, Blue Maritime Cluster. "The best way to embrace new generation connectivity is by working as a collective maritime force."
The calibre of participants at the workshop showed the significance Blue Maritime Cluster members are giving to Inmarsat's application services, he said. University of Aalborg Professor Morten Lund offered insight into digital disruption in other industries, while Bjørn Idar Remøy, Managing Director, Bourbon Offshore Norway envisioned the Connected Ship.
"The showing by Blue Maritime Cluster members at this event demonstrates that owners and suppliers at the leading edge in the shipping, offshore and fishing sectors will drive and be partners in, rather than spectators of the digital maritime future," Mr Panken said.