Nominert til prestisjepriser
Uptime International, Rolls-Royce Marine, Kongsberg og flere norske selskap er nominert til Offshore Support Journal Awards 2019. Gi din stemme!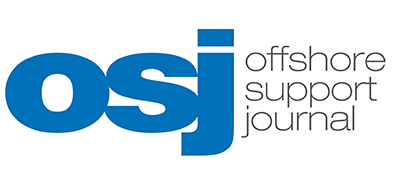 OSJ Awards 2019 blir av mange regnet som en av de mest prestisjetunge prisutdelingene i den maritime offshore industrien. Prisen deles ut under OSJ konferanse i London 6. februar og det er mulig å stemme på kandidatene nå.
STEM på Rolls-Royce Marine i kategorien "Innovation of the Year Award"

Rolls-Royce Marine has introduced a new lightweight winch driven by a permanent magnet (PM) electrical motor for tug towage. This XT70 PM escort, render and recovery towing winch provides enough pull for most oceangoing and harbour duties without the risk of oil leaks from a hydraulic drive.
STEM på Uptime International i kategorien "Offshore Renewables Award"
Uptime have delivered gangways since 1979. The company has now developed a next generation 30m gangway. Features include: autonomous landing, autonomous trolley transfer and 4 ton crane function. These capabilities significantly increase operability and safety and simulations show that an SOV with a 30m gangway can do safe transfers in up to 5m Hs. The gangway will be installed on a new Bernhard Schulte Offshore vessel being chartered by General Electric. The Island Offshore vessel Island Clipper, chartered by Equinor, will also have the new gangway installed.
STEM på Rolls-Royce Marine og Courvus Energy i kategorien "Environmental Award"
Eight Rolls-Royce-designed, DNV GL-classed new-construction platform supply vessels from COSCO Shipping Heavy Industry (Guangdong) shipyard will be outfitted with state-of-the-art battery energy storage systems jointly provided by Rolls-Royce Marine and Corvus Energy.
STEM på Kongsberg i kategorien "Dynamic Positioning Award"
The KONGSBERG XPR 100 is a microwave-based solution for DP applications that require long-range relative positioning. A disruptive technology, XPR 100 provides precision readings up to a distance of 10 km from target, introducing a new level of versatility for diverse DP operations. It has no moving parts so is more reliable, even in the most extreme weather conditions.
Gi gjerne en stemme til de andre kandidatene også. Oversikten finner dere her.