Nuclear propulsion sparks interest once again
The prospect of nuclear-powered ships is once again gaining attention in the maritime industry. Recently, GCE Blue Maritime Cluster held a seminar on nuclear-powered ships that attracted 60 participants from the industry. The high level of interest from cluster members suggests that the topic and technology are gaining popularity.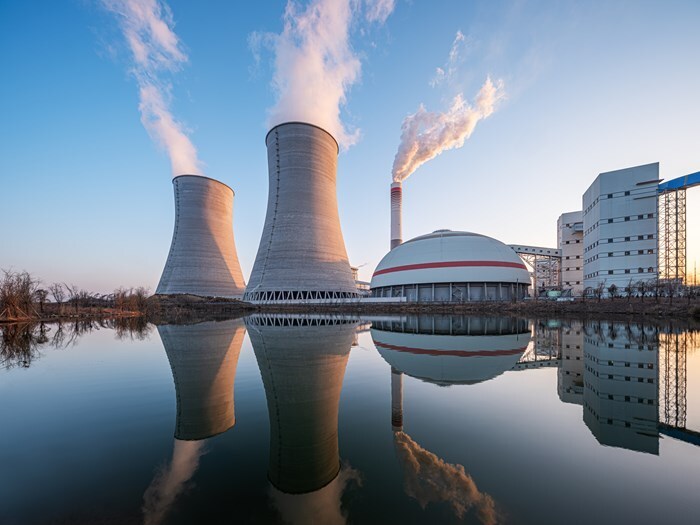 (Photo: Shutterstock)
The seminar featured a range of speakers who provided insights on regulatory pathways, technological advancements, and ongoing projects related to nuclear-powered ships. 
Complex stakeholder map
Among the speakers was Mark Tipping, Global Power-to-X Director at Lloyd's Register (LR), who has broad expertise in offshore projects and regulatory requirements. Tipping discussed the history of nuclear power applications in the maritime industry, proposed applications today, and suggested regulatory pathways for these technologies going forward. 
Tipping highlighted the complexity of the regulatory framework that needs to be in place to apply nuclear technologies in the maritime industry. Operational aspects, safety concerns, and public opinion all need to be considered, leaving a complex and intricate stakeholder map. Tipping also noted that commercial banks and insurance companies will need to get on board with the new technology to achieve a broader adaptation. In turn, this depends on public opinion and political will – here, Tipping shared that LR have seen a significant change in the past 12-18 months, bringing nuclear technologies up the agenda.
Safety and control 
Arnault Pedemay, Global Market Leader for Naval Ships at Bureau Veritas, was another speaker at the seminar. Pedemay, who has experience with nuclear-powered vessels from the French Navy, shared insights and experiences from nuclear applications at sea. Three essential factors were emphasized; control of reactivity, evacuation of power, and containment of radioactive products. All three must be considered to achieve a feasible solution, said Pedemay. 
Pedemay also agreed with Tipping on the matter of insurance, pointing out that the current 150 nuclear-powered vessels are all state-operated and, hence, not in need of commercial insurance. 
10MNOK for nuclear research
The seminar also featured a presentation by Professor Jan Emblemsvåg from NTNU, who is a well-known nuclear enthusiast. Like Pedemay and Tipping, Emblemsvåg also made remarks with regard to public opinion. He noted that the technology development has come a long way – and that the pace of technological change will depend on regulatory forces, political will, and public opinion on nuclear power, rather than on the technology alone. 
Emblemsvåg is also the leader of the NuProShip research project, which he presented at the seminar. The project, which has been granted 10MNOK for researching nuclear propulsion applications, aims to design requirements and a chosen reactor technology for the Cadiz Knudsen, an LNG-fueled cargo ship at 284 meters in length and with a capacity of 138,000 m3. The project consortium aims for several follow-up projects, ending in a demonstration estimated around 2035.
SMRs as game-changers
The final speaker at the seminar was Dr. Claire Blackett, a Principal Research Scientist at IFE (the Institute for Energy Technology), who provided insights into small modular reactors (SMRs) and their potential as game-changers in the nuclear application. Blackett also discussed a research proposal evaluating the feasibility of nuclear power on fishing vessels, where nuclear propulsion is highly relevant, given the long timespans between each bunkering or refueling. 
Overall, the seminar demonstrated the increasing interest in nuclear propulsion among maritime industry members. While there are still many regulatory and safety concerns to consider, nuclear-powered ships could be one of many solutions for reducing emissions and increasing energy efficiency in the shipping industry in the green transition.