Submit your Nominations for the "Blue Maritime Cluster Awards" now
With the 15th of August deadline for the Blue Maritime Awards fast approaching, we extend a final call for nominations.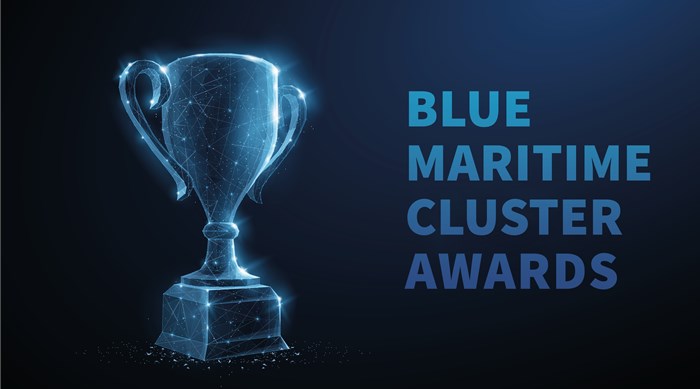 The juries are set and ready to evaluate all the nominations to find the strongest candidates and ensure that deserving individuals and innovative ideas receive the recognition they deserve. 
While we have received many worthy candidates, we recognize that there may still be undiscovered innovations and remarkable individuals within our maritime cluster. We encourage you to take a moment to submit your nominations and ensure that deserving accomplishments are not overlooked.
Celebrating Maritime Innovation of the Year
The "Maritime Innovation of the Year" award aims to recognize groundbreaking work strengthening our cluster's position as a global leader in maritime innovation. We are honored to have a distinguished panel of judges from diverse sectors for this category.
Jury Members for The Maritime Innovation of the Year
Tone Lunde Bakker, Eksfin
Hans Petter Hildre, NTNU
Helge Gjerde, Innovasjon Norge
Tone Helene Bergset Røkenes, Høgskulen på Vestlandet
Knut Tore Aurdal, GCE Blue Maritime Cluster
Tore Stensvold, Teknisk ukeblad


 The Blue Maritime Awards is an excellent opportunity to recognize individuals who have made significant contributions to strengthen our position as a maritime cluster and maintain our competitive edge. 
Honoring Excellence with the Blue Maritime Cluster Award
The "Blue Maritime Cluster Award" will be determined by the esteemed GCE Blue Maritime board, which represents a broad range of companies within the maritime cluster. Their decision will be guided by a commitment to recognize individuals or businesses that have gone above and beyond in fostering collaboration and promoting interconnection within our maritime community.
Jury Members for The Blue Maritime Cluster Award
Njål Sævik – Chairman, CEO, Havila Shipping
Johnny Aarseth – EVP Integration & Energy, Kongsberg Maritime
Stig Remøy – CEO, Olympic
Geir Larsen – EVP Sales, Brunvoll Group
Håvard Sætre - CEO, Sirius Design & Integration
Håvard Vollset Lien - VP Research & Innovation, Vard Group,
Cathrine Kristiseter Marti – CEO, Ulstein Group
Unni Grebstad – CVO/CEO, Ocean Visioneering
Kristian Voksøy Steinsvik – CEO, SINTEF Ålesund
Anne Lise Sagen Major – NTNU Ålesund
Gunnar Hareide – Chairman of the Board, ÅKP
Nominate Today – Don't Miss This Opportunity