Maritime Onboarding, English Course
Kurs Newly Employed in the Maritime Industry? Or keen to learn more about how the industry is structured and how it generates value and ripple effects throughout coastal commiunities? GCE Blue Maritime Cluster invites you to join 'Maritime Onboarding' - an introductory course in the maritime sector.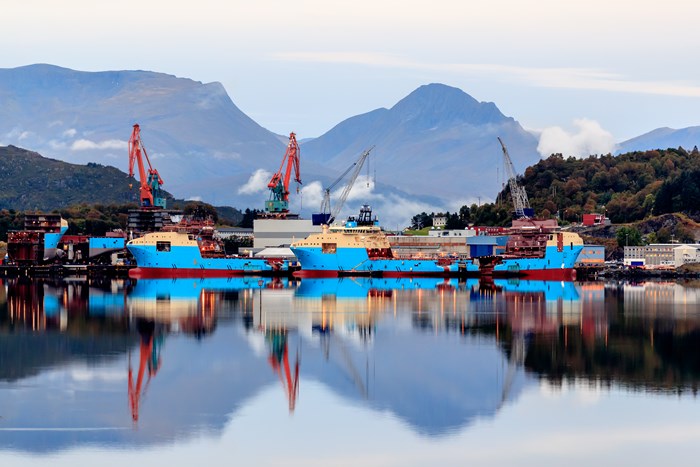 Foto: Shutterstock/Arild Lillebø
During the course, we will cover a variety of topics, ranging from industrial history and the prerequisites of the maritime sector in the Northwestern region to ship contracting and financing.
Day 1 – Programme 09:00 AM – 4:00 PM, NMK Ålesund
The Maritime Industry and Norwegian Industrial History
Ship Contracting and Contractual Agreements
Ship Financing
Ship Design and Engineering Construction 
Building and Certification Processes
A World-Leading Supplier Industry
A World-Leading Maritime Nation
Ship Decommissioning
Day 2 – Company Visits 09:00 AM – 2:00 PM
Visits to cluster companies.
The course is free for cluster members. For non-cluster members, the price per participant is 2500 NOK.
The course is suitable for newly employed individuals in the industry, employees in related sectors, politicians and public sector employees, maritime sector employees looking for a "re-boarding" in the industry, and anyone else interested in learning more about the maritime value chain.
For questions, please contact johanne@doxacom.no.
Maritime Onboarding, October 17th