Open Simulation Platform Conference 2023
Konferanse Together with SINTEF, DNV, and Kongsberg Maritime, we invite you to the 2023 Open Simulation Platform (OSP) conference on our premises at NMK in Ålesund.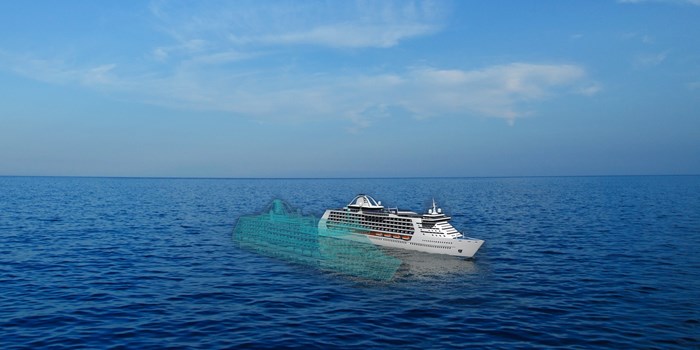 Photo: OSP 
Open Simulation Platform (OSP) is an open-source industry initiative for co-simulation of maritime equipment, systems, and entire ships. OSP intends to provide the maritime industry with key tools and working processes for technical systems engineering, enabling efficient and effective construction and maintenance of digital twins for system integration, testing, and verification.  
Using such tools is ramping up in the car and aircraft industries, and it is time for the maritime industry to follow suit. This year's conference will give you valuable insights into the possibilities OSP can offer. We will showcase state-of-the-art maritime research projects currently underway, give you a look into the forefront of other industries, and serve as a natural meeting point for the community. 
Program:
Start
Title
By
09:30
Registration
 
 
 
 
10:00
Welcome by Blue Maritime Cluster
Knut Tore Aurdal
10:10
Introduction to OSP and co-simulation
Severin Sadjina, Kristian Steinsvik, SINTEF
10:30
Kongsberg – TBA
Bjørnar Vik, Kongsberg
10:55
Vard – TBA
Tim Mak, Vard
11:10
Pause
 
11:20
The Functional Mock-up Interface (FMI) – Overview, New Features in v3.0, Extensions with Layered Standards
Christian Bertsch, Bosch (Digital)
12:00
Møre Ocean Lab
Hans Petter Hildre, NTNU
 
 
 
12:20
Lunch
 
 
 
 
13:10
DNV – [Model lifecycle and conceptual models]
Roger Stenbro og Siegfried Eisinger
13:40
Panel Debate (DNV / Kongsberg / SINTEF / NTNU)
Moderator: Severin Sadjina, SINTEF
DNV: Claas Rostock
Kongsberg: Thomas Evang
SINTEF: Stian Skjong
NTNU:   Vilmar Æsøy
14:15
Pause
 
14:30
Co-Simulation-Based Testbed in Cloud – SEAOPS Joint Development Project
David Park, DNV
14:55
Impact of electric vehicle charging on a ROPAX ship
Hergys Rexha, Åbo Akademi University
15:20
Pause
 
15:35
MTP Bridge Between the virtual and the real world
Sven Neumann, Bachmann GmbH.
 
 
 
16:00
Blue Maritime Hangout with finger-food in Arena
 
* small changes to the schedule might occur.

After the conference, we invite for a Blue Maritime Hangout in ÅKP's Blue Innovation Arena to get to know each other better.  
We can assure you of an interesting and educational day for both experienced users and newcomers seeking more information about the world of simulation.