- Stimulate more R&D in the private sector
Minister of Education and Research Torbjørn Røe Isaksen received valuable feedback when he met representatives from academia, startups and industry clusters at Campus Ålesund.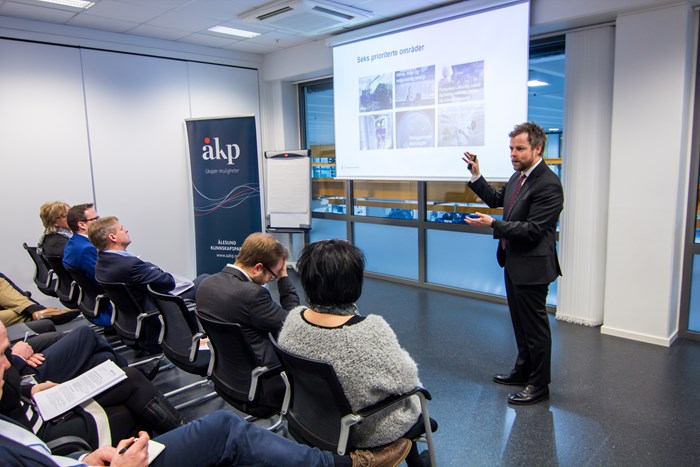 The long-term plan for research and higher education was on the agenda and the message from the minister was clear. The government will stimulate more research in the private sector.
We must initiate more research in the industry to enhance our level of competitiveness. Torbjørn Røe Isaksen
Flexible funding schemes
Several participants at the meeting called for a more flexible system for applications to the research council. The industry is impatient.
If you have an idea for a research project it takes from six months to one and a half year to get an answer. We need an application system that is more flexible, with running deadlines and quick feedback. Henning Borgen, SINTEF
Director R&T in Rolls-Royce Marine, Rune Garen stressed how important cooperation between the government and the industry is.
For a global company like Rolls-Royce, who spend 200-300 million NOK every year in R&D in Norway, it is important that the government has instruments that are relevant and accessible for the industry.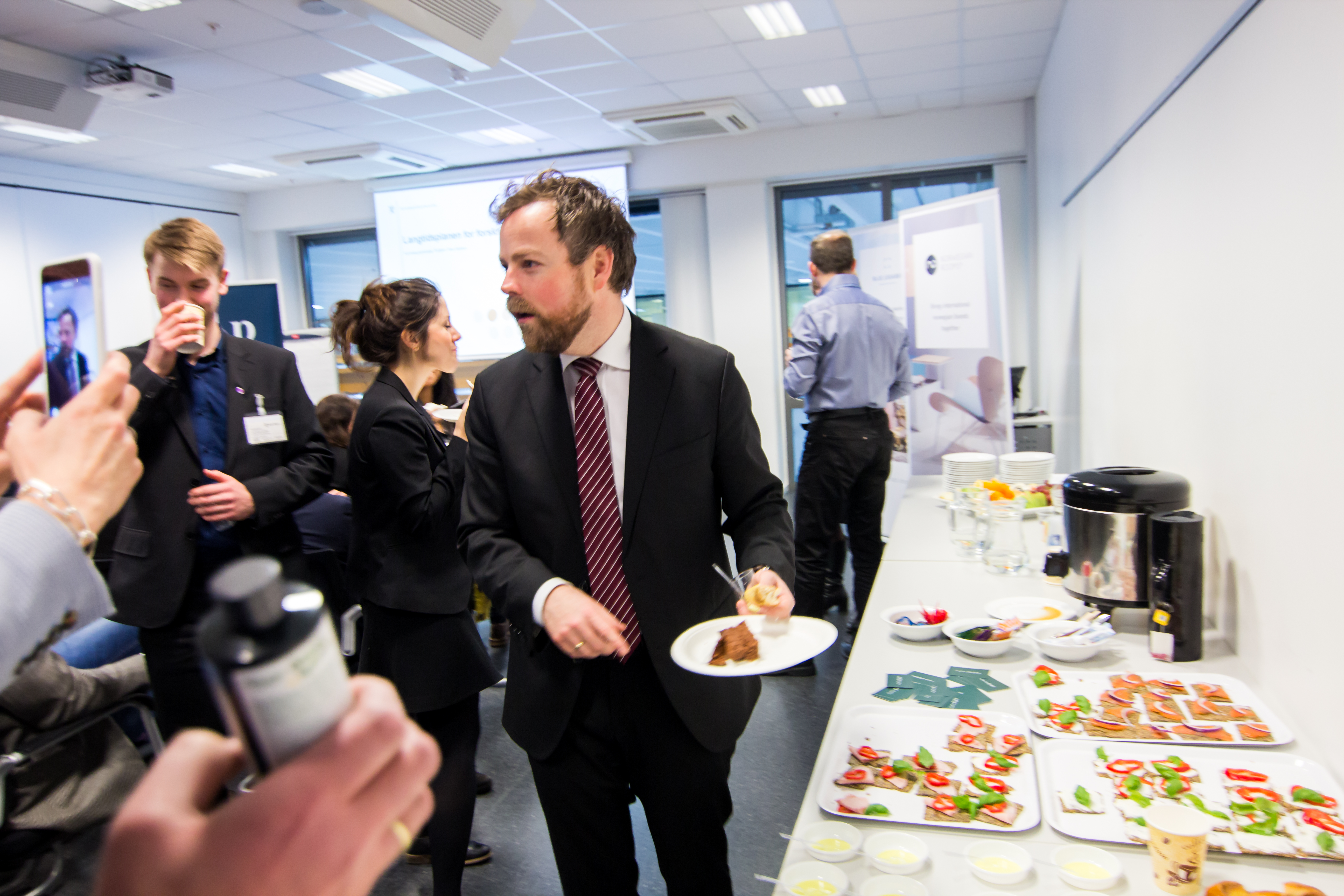 Torbjørn Røe Isaksen got to taste chocolate cake with tasteless omega 3 fishoil at Campus Ålesund