Another Addition to the GCE Team
Ole-Johnny Ødegaard is our new project manager for the maritime and marine clusters at ÅKP.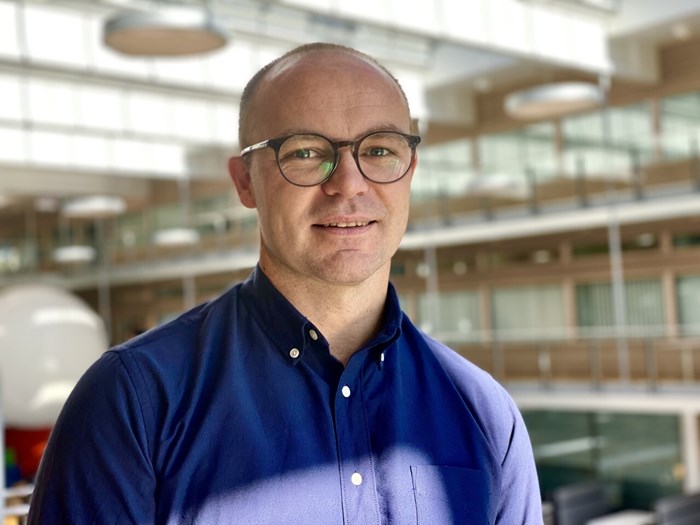 The GCE Blue Maritime team is further strengthened as ÅKP has hired Ole-Johnny Ødegaard. A man with 15 years experience worth of procurement and global sourcing in the marine and maritime industries.
– I have been working as a purchaser at Lerøy Seafood and Farstad Shipping, plus as Purchase & Sourcing Manager at Kongsberg Evotec and as Senior Global Sourcing Manager at Firmenich. Through focusing on exploiting the whole raw materials I will be able to contribute to a sustainable development of the marine industry, specialising in circular economy, says Ole-Johnny, and adds:
- I am looking forward to be working together with the cluster companies and to be able to use my experience from the marine and biomarine business to create and run good projects and focus on added value for the industry.
It is also useful to ÅKP that Ole-Johnny has experience from peing a project manager in innovation and supplier development projects both in the marine and the maritime industries.
Ole-Johnny will actually be working with both clusters, NCE Blue Legasea (marine) and GCE Blue Maritime (maritime). More accurate, his position will have a 4/5 balance to the marine cluster and 1/5 to the maritime.
- We are very happy to be welcoming Ole-Johnny onboard! He will bring a wide industry experience and ambitions to spark great projects and cooperation, says head of the NCE Blue Legasea cluster, Mrs. Wenche Uksnøy.