EU`s latest research program to be released in December
Do you know what JETS, Kongsberg, Ulstein, and VARD have in common? These companies, among many others in the maritime cluster, have excelled in EU research programs such as Horizon 2020 and Horizon Europe. Although there is tough competition and high standards, success can be attained with the right strategy.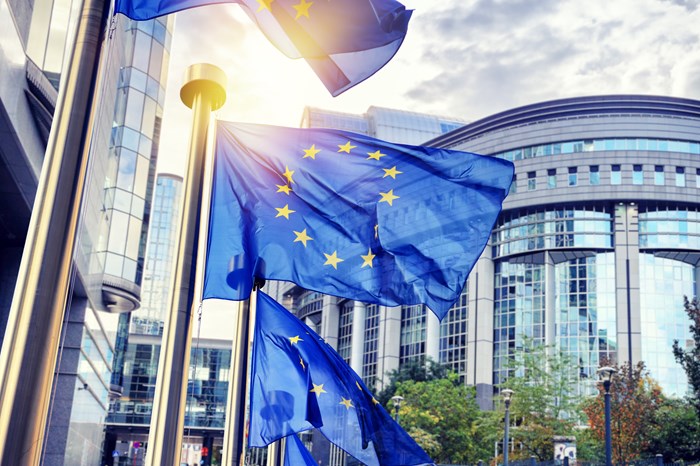 The next call under Horizon Europe, focused on "Waterborne Transport," is scheduled to be released on December 7th, with an application deadline of April 18th, 2024. One of these calls are HORIZON-CL5-2024-D5-01- 14: Demonstrating efficient fully DC electric grids within waterborne transport for large ship applications.

As part of this call, the program aims to award two contracts, each worth 7.5 million Euros. The developed concept and technologies are expected to reach a Technology Readiness Level (TRL) of 6 to 8 by the end of the project, which means they will be relatively close to commercialization. The funding rate for industry players is planned to be 60%, significantly higher than what is usually achieved at Innovation Norway and the Norwegian Research Council.

There has been an increase in the use of DC grid and battery systems in many ship segments, but the progress in larger vessels (over 5,000 GT) has not been as desired. The European Union aims to address the primary and secondary (auxiliary) networks for energy distribution, including various on-board systems such as fuel cells, batteries, and more. This call is intended to address these issues.
The objective can be summarized as follows:
Reduced emissions from maritime transport and improved environmental performance
Demonstration of products suitable for building smart DC grids and smart management and control of hybrid electric plants, with a focus on the secondary grid
New configurations for the entire power generation architecture and new power electronics systems for AC/DC converters and DC circuit breakers
Methods and calculations of emission, cost, and weight reductions with increased electrification using verifiable KPIs
The EU needs varied consortia (engineering firms, electrical equipment manufacturers, users, shipyards, etc.) to tackle the following tasks:
Develop innovative power electronics systems and new concepts for creating smart, flexible, plug-and-play DC power grids with a short path to commercialization.
Investigate, analyze, and document the effect of design choices, safety measures, and integration on the ship.
Develop a small-scale prototype system (min. 100kW) and validate the system with classification societies to ensure the highest safety and reliability standards.
Develop standards for on-board DC microgrids and communication protocols that consider the peculiarities of larger ships (e.g., different zones)
Install/integrate new power electronics systems in a relevant ship to demonstrate emissions, efficiency, and operational savings.
Establish a plan for commercial exploitation and disseminate the results to a broader audience.
For more information:
contact Jan Børre Rydningen (EU Advisor, +47 901 36 995) or Knut Tore Aurdal (R&D Manager, +47 481 06 676).