Gave input to new ocean strategy
Representatives from the ocean industry clusters in Møre and Romsdal recently met state secretaries Ayhan and Freiberg to give input to the new national ocean strategy.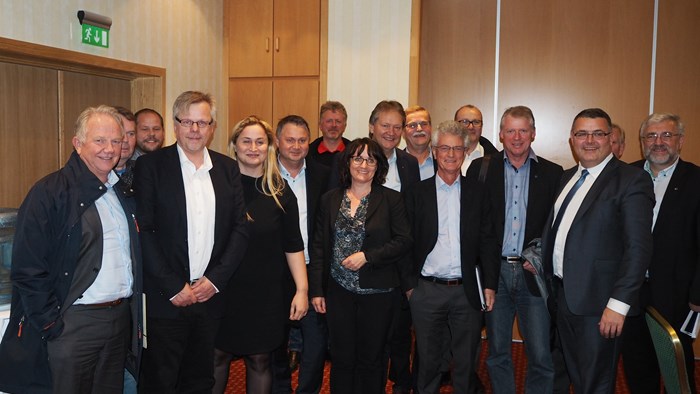 The future lies in the ocean
The ocean has always been important for Norway, and our ocean industries has traditionally meant a lot for jobs and growth in the Norwegian economy. At the same time, the oceans offers enormous opportunities for future value creation. The Government has therefore decided that it should prepare a comprehensive ocean strategy, which will be presented in spring 2017.
Representatives from the Møre clusters GCE Blue Maritime and Blue Legasea met with state secretary Dilek Ayhan from the Ministry of Trade, Industry and Fisheries and Kjell Borge Freiberg from the Ministry of Petroleum and Energy on the 31th of October to provide input to the new strategy.
The aim of the ocean strategy is to ensure the entirety of the government's commitment to the ocean industries, highlight opportunities for establishing new economic activity in the ocean, and identify how the government can facilitate further sustainable growth and value creation.
Maritim 21 Strategy handed over
During "Verftskonferansen" in Ålesund this week minister Monica Mæland received the Maritime 21 strategy document. This document will also be important for the overall ocean strategy. The members of GCE Blue Maritime have played an important role in developing the strategy.
The maritime industry is among our most innovative and future-oriented industries.
Monica Mæland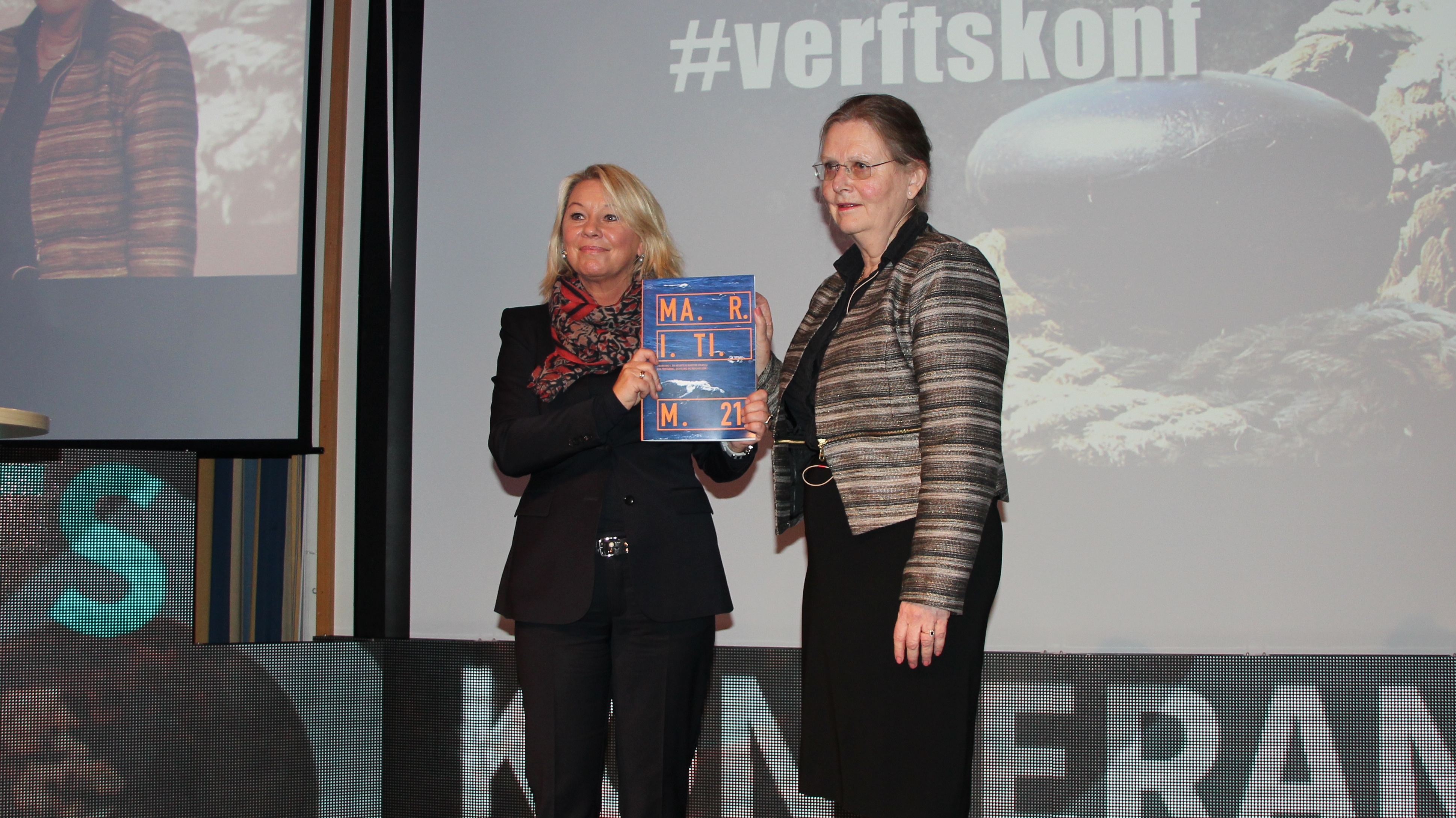 Monica Mæland, Minister of Trade and Industry, and prof. Siri Pettersen Strandenes, head of the Maritim 21 strategy group