Lunch meeting - Maritime opportunities in South Africa
GCE Blue Maritime, Innovation Norway and Norwegian Maritime Exporters invite you to explore Maritime Industry opportunities in South Africa. 7th of February, Ålesund.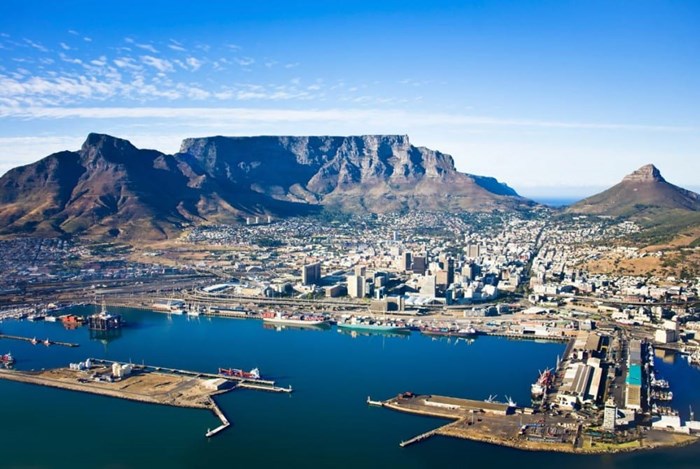 We invite you to attend a lunch meeting to explore Maritime Industry opportunities in South Africa- a market in a strategic position. This occasion will be used to launch a report highlighting concrete business opportunities in South Africa and beyond.
South Africa is one of the largest and the most diversified free market economies on the African continent. It is home to over 75% of the leading African companies and a global leader in banking and financial market/services systems. South Africa remains one of the world's richest in mineral resources and has developed its economy on the strength of its mining, engineering, manufacturing, agriculture, financial services and ICT sectors.
13 000 vessels call at South African ports per year. Currently inspections, ship repair, maintenance, modifications, ship building and other related services takes place at the 6 major ports, with the potential to service upwards of 2500 vessels per year, based on the traffic around the South African coast, and the facilities and skills available.
Opportunities in terms of Green and Smart Ports include: Systems that perform complex data and information processing, deployment of innovative technology solutions that improve operational efficiencies, cyber security measures, maritime connectivity, real time port environmental monitoring, integration with Port Cities.
Green Shipping opportunities identified: alternative bunker fuels such as LNG and hydrogen as well as hybrid systems including electric engines.
Opportunities exist for waste management facilities and systems, programs for environmentally sustainable shipping operations along South African waters and in ports, emission abatement technologies and emission control.
The local ship builders are interested in partnering with companies offering design services, materials and components in order to build more efficient vessels for the local and African market.
Agenda
11.30 - Registration and light lunch
12:00 - Welcome
12:15 - Presentation of South African Maritime report highlighting business opportunities
13:00 Q & A and speed dating opportunity
Ålesund 07.02.2018 
Venue  : ÅKP, Blue Innovation Arena, Borgundvegen 340, Ålesund                                                                           
RSVP by  06.02.18 to Rae Koetsie                                                          
Email : southafrica@innovationnorway.no