New cluster member – Solstad Offshore
We at GCE Blue Maritime are very happy to announce that Solstad Offshore's Ålesund office has joined the cluster.
Picture: Normand Frontier, Solstad Offshore ASA.
- It is a very good opportunity for us that our around 25 employees in Ålesund can participate actively in projects, work and seminars in the maritime cluster in the region. We see that GCE Blue Maritime often has relevant and educational events that are also of interest to us, says Tor Inge Dale, who is Chief Sustainability Officer at Solstad Offshore.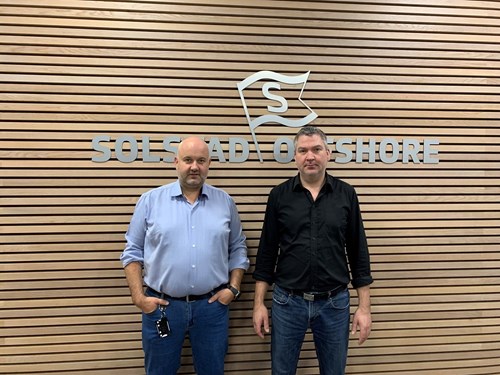 He adds to his comment that GCE Blue Maritime's strategy, New Blue Deal, that has the ambition to become the world's first zero emissions maritime cluster is important. The size of GCE Blue Maritime is also important, with around 200 members.
– As part of Solstad's long term strategy to decarbonize our fleet we  have now become member of another world leading green technology cluster, GCE Blue Maritime. Bringing key suppliers, ship owners and  other key stakeholders in the shipping business together is extremely important in order to develop the much needed green technologies over the next decades. We look forward to work closely with GCE Blue Maritime in the years to come to achieve major steps forward on the road to zero,  says Tor Inge Dale Chief Sustainability Officers in Solstad Offshore ASA.
GCE Blue Maritime welcomes Solstad in the cluster and look forward to cooperate with the company.
– Solstad is an important part of the offshore shipping community and hence a natural part of our maritime cluster. In order for us to acchieve our goals in the New Blue Deal strategy, we need ambitious and commited companies from the full maritime supply chain and Solstad Offshore is a welcomed contribution to our community, says cluster CEO, Daniel Garden.