Resetting the Cluster
To accommodate the requirements of the national cluster programme Norwegian Innovation Clusters (NIC), GCE Blue Maritime now urges all maritime companies to renew their link to the cluster.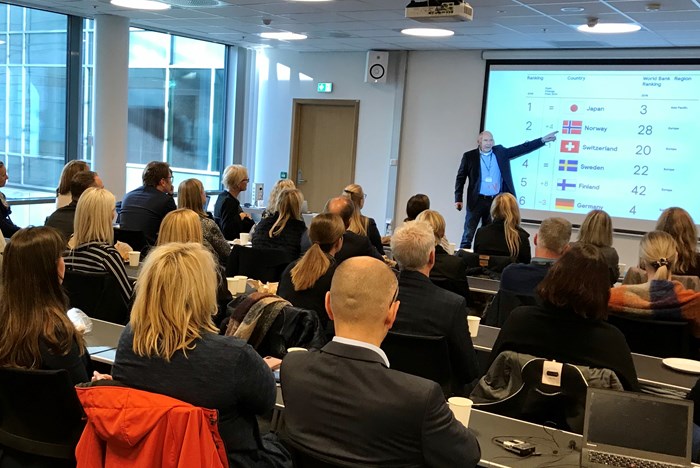 -The cluster programme is a brilliant solution for the maritime companies, says cluster CEO Daniel Garden. -Since 2004 the governmental funded NIC has paid 50% of the cluster costs, only met by the companies' work hours for the other 50, he adds. Through the NIC, GCE Blue Maritime provides a joint arena for innovation between maritime companies, authorities, research institutions, banks and entrepreneurs.
The cluster informs members that from 2022, 10% of the cluster budget must be met with a financial share, as well as 40% time and effort and 50% from the NIC. A new Cluster Contract must be signed, starting with the companies re-registering themselves here.
The 200 company strong cluster, is Norways largest industrial cluster and represents the highly important, highly international shipbuilding and shipping industry of Norway, including 14,000 employees and annual revenues of NOK 50 billion.
We sincerely hope all cluster companies and partners will re-join and we also welcome new participants to register as well, Garden says.