The first step towards the realization of a Supercluster
The maritime industry has been evolving and advancing for generations, and now the western counties of Rogaland, Vestland, and Møre og Romsdal are collaborating to establish a new supercluster. This aligns with the government's goals for the green shift and export growth.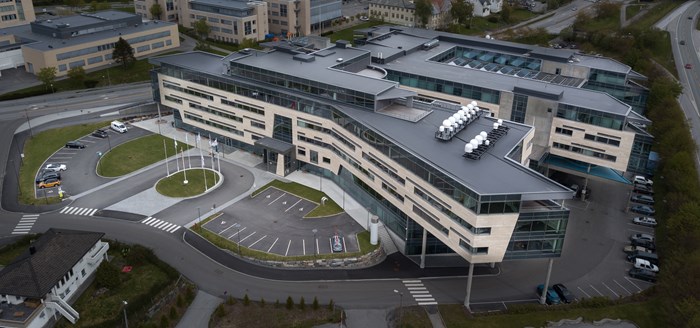 In 2004, ÅKP initiated the first pilot cluster in collaboration with the maritime industry. Due to its unique global market position and significant contribution to Norwegian value creation, the cluster was granted Global Centre of Expertise status in 2014. With the implementation of the Cluster program and  GCE Blue Maritime Cluster, the industry has adopted a more structured and organized approach.
 "The Cluster program has had a positive impact, but it's evident that we require additional measures to achieve the government's goals for the green shift and export growth. Other countries are also undergoing similar developments, making it crucial for us to keep up in the competitive landscape," says Per-Erik Dalen, CEO ÅKP.
 Accelerating growth through cluster collaboration
ÅKP is currently collaborating with the main clusters in Western Norway to further develop the cluster methodology in accordance with the business strategy of the Western Norway Council (Vestlandsrådet). 
"We can contribute to the ongoing growth of the most vital industry and export business in Vestlandet by leveraging our experiences from the past two decades." Per-Erik Dalen, CEO ÅKP
Strengthening Norway's Competitiveness
The three western counties, Rogaland, Vestland and Møre og Romsdal, have initiated a preliminary project to establish a new supercluster with the maritime industry as its starting point. The new supercluster will not replace the existing clusters but serve as a superstructure that enables member companies to benefit from all activities within the supercluster, not just the local ones. 
The supercluster principle effectively merges multiple clusters that complement each other, resulting in a powerful national value chain. This strategy serves to significantly boost Norway's competitiveness and solidify its position in the market.
"The counties of Rogaland, Vestland, and Møre og Romsdal counties share a common business strategy through Western Norway Council (Vestlandsrådet) to achieve the national ambitions. They recognized the potential of an Ocean Supercluster Norway and how this would be beneficial in order to reaching some of the goals of the strategy. As a result, they have taken action and funded the development of Norway's first supercluster." Per-Erik Dalen, CEO ÅKP


Read the latest updates here