Kick off for digital marketing project
Several companies in the maritime cluster, Innovation Norway and GCE Blue Maritime are now joining forces in a new innovation project in digital marketing. The goal is to find effective ways to promote Norwegian maritime companies internationally.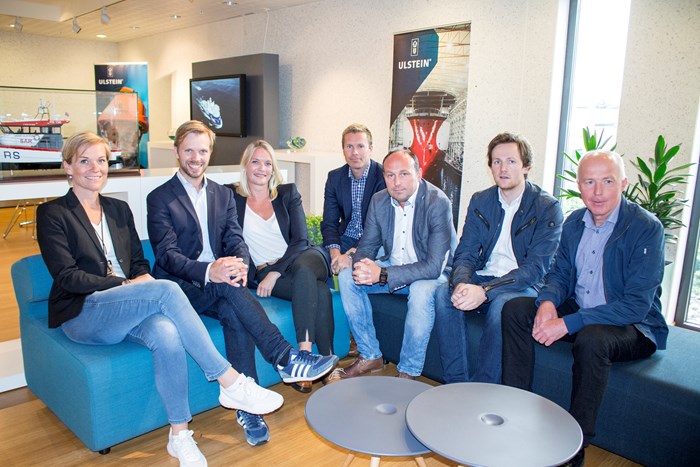 - We hope we manage to find some answers on how the maritime industry should promote themselves more effectively internationally, to bring in leads, says Olav Sindre Kriken in the digital marketing agency Racer. In the work they will collect data from visitors to the websites of its partners in Ulstein Group, Metizoft and Uptime. The main goal is to get out measurable figures and data that leads to concrete leads. And the result will be shared with the industry.

Lene Trude Solheim in Ulstein Group says that they use some resources on digital marketing via Facebook and their website. At the same time she thinks there is a big potential for finding out more about how it really works.

In short, we will collect a lot of data, in order to promote a relevant message directly toward a better segmented audience digital, she concludes.
Using different programs and services, they will collect information about the visitors on the websites of different partners. Among other things, they analyze how people move the mouse pointer on the website and how far down the page moves, before they browse on. In addition, the background data that interests, gender and geography.

Frank Støyva Emblem in GCE Blue Maritime Cluster is in no doubt that the work may prove to be important for the industry.
From our point of view it is important to gain new knowledge about this area where there has been a rapid development in recent years. It is pioneering work, he says.
Also Lars Sandnes Innovation Norway believes the work is innovative:
- We have not been involved in similar projects in Møre og Romsdal, and think this can help companies get more out of every marketing penny, he said.