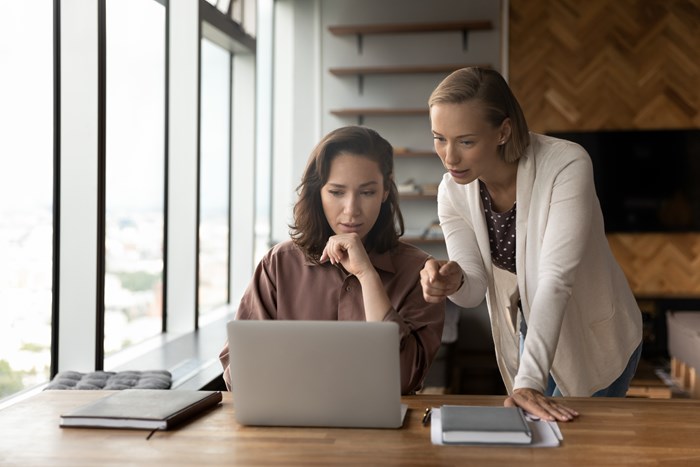 By using our services, you have read and accepted our Privacy Policy and how we use personal information and our terms of use.
If you have questions, contact us at post@aakp.no
User of personal information
Responsible for handling your personal information is:
ÅKP AS
Organization number: 981 575 679
Address:
Borgundvegen 340
6009 Ålesund
Associated companies / subsidiaries / program:
ÅKP Blue Innovation Arena AS
GCE Blue Maritime
Blue Legasea
Digicat Norwegian Catapult Center
Email: post@aakp.no
Your personal information and customer information you provide during registration are treated in the strictest confidence. They are never sold, exchanged or given away unless we are compelled by law
Only authorized personnel with us have access to your information and data. This is only to be able to provide customer service and control suspicions of misuse of our services
We send out emails to registered users to provide useful information about our services and events
If you have subscribed to our newsletters (ÅKP, GCE Blue Maritime, Blue Legasea) you will receive this. You can unsubscribe from this type of marketing by following the unsubscribe link at the bottom of such an email or by clicking "Subscribe to newsletter" on our website under "Newsletter"
Information about personal information we collect
When you use our services such as registration for courses, seminars, events, etc. we may collect information about you. This is information about you that is necessary to deliver the service that is requested.
Below you see an overview of what information we collect / may have to collect:
Registration for courses, seminars and other events:
E-mail address
Phone number
Invoice address
First name
Surname
Employer
Job title
Newsletter: 
E-mail address
First name
Surname
We are constantly working to improve our services, and in this connection we may also collect additional information from you. In that case, this is voluntary, and only if you yourself want to give feedback about our services. You can do this by contacting us at the email address at the bottom of this page.
Our use of your information
Our protection of your personal information is important, and we will only collect data about you in the manner described in this privacy statement. In short, we use your information to provide you with good services that we are constantly working to improve.
Here is what we use your information for:
Develop, improve, maintain, deliver and protect our services
Use information we have collected from cookies to improve the services
Communicate with you in the form of email. For example, to respond to your inquiries to us or to share information about our events or services that we think you are interested in
Follow how our customers use our services
Promote our or affiliated companies' services and events
Customize marketing and information exchange
If you do not want ÅKP to use your personal information for marketing purposes, you can unsubscribe from these services at any time by clicking "unsubscribe" at the bottom of the newsletter.
How do we share your information
ÅKP will not share your information with a third party without your permission, except in limited situations, which follows here:
Personal information we collect from you may be shared with our service providers:


Sparebank1 Regnskapshuset SMN - invoicing related to possible participation fees

Atom CMS (Avento AS) - e-mailing, if you are subscribed to our newsletter or give consent to send you information about an event you have signed up for

We may disclose your personal information in order to fulfill a legal or legal requirement, if we believe it is necessary to comply with the law, or to protect or defend ÅKP, our affiliates, our service providers or their rights and interests to our users.
The security of the data we collect
The security of your personal information is important to us. Therefore, we use general industry standards, technology and processes, such as firewalls, security software and etc., to protect against unauthorized access. Nevertheless, no system can be 100% secure, and despite our efforts to protect your information, there will always be a risk associated with unauthorized access to your personal information. By using our services and accepting the terms, you agree to this risk.
Children
We do not knowingly collect any personal information for children under the age of 13 and our services do not target children under the age of 13. If you are under 13 years old, we ask you not to enter any personal information with us. We encourage parents and guardians to take care of their children's use of the Internet and to help us strengthen our privacy by instructing children never to disclose personal information to our services without their permission. If you find that children under the age of 13 have submitted personal information to us, please contact us so that we can delete this information from our database.
Changes to the Privacy Policy
Sometimes it is necessary to make changes to the privacy statement. Therefore, we reserve the right to update and / or change the privacy statement at any time. When this is done, we will notify you. We ask you to read the privacy statement periodically, and especially before registering or using our services. The date when this privacy statement was last updated is at the top of this page.
Your rights
You can at any time update, change or request that the personal information we hold about you be deleted. You can also change your marketing preferences and whether you want information about events, courses and seminars that you have signed up for.
To unsubscribe from our newsletter, use the unsubscribe link at the bottom of the newsletter or you can do so via www.aakp.no
Use my personal information and participant history, such as previous participation in courses, events and / or seminars, to customize marketing and to improve the services and provide information about relevant events we offer
Use my personal information to provide information necessary to deliver the service requested or for example changes in times to an event
If you have questions or need help, you can contact us at post@aakp.no
Cookies
Please note that we use cookies on our websites. If your browser is set to accept cookies, you accept that the website uses cookies.
A cookie is a text file that is created by the websites you visit and may contain information about you as a user. These text files are stored on your computer and allow you to enter passwords automatically, for example. Information from cookies can be used to improve our services and the websites of ÅKP and associated companies and to target marketing or offers of our services.
If you do not want to accept cookies, you can prevent such files from being stored on your computer by changing the settings on your browser. You can also delete cookies that have been used in the past. If you need help to do this, you can contact customer service for your browser. Even if you do not want to use cookies, you can still use our website, but the functionality may be more limited.
Here is an overview of which cookies we use on our websites:
Name: Google Analytics
Purpose: Collects information about how visitors use the website. We use this information to create reports and further to improve the website. The cookies only collect information that is anonymous, hence the number of visitors to the website, where visitors come from and which pages they visit. Read more about these on Google.
https://developers.google.com/...
Name: Facebook
Purpose: Collects information about visitors to customize marketing on Facebook.
https://www.facebook.com/full_...
Social Media
ÅKP and our associated companies / subsidiaries / programs have Facebook pages, Instagram profiles, Twitter profiles and LinkedIn profiles that are associated with our business and marketing. On the Facebook pages, there is a like button that can register your IP address and which page you open on our website. Facebook may store cookies for functionality. The social media we use is operated by a third party. Your use of these features is subject to the privacy statements of the company in question.
Terms of consent
It is voluntary to sign up for our newsletter. We process personal data in accordance with the Personal Data Act. If you want us to adapt the marketing and information in connection with our services to you, you can give us consent to use your personal information for these purposes.
By giving consent, I accept that ÅKP can:
Store participant history, with first name, last name, employer and e-mail address, in our systems, in order to provide service after an event / course / seminar.
Store participant history, with first name, surname, employer and e-mail address, in our systems, in order to be able to document participant lists in accordance with the reporting requirements ÅKP is subject to in relation to. public funding of program ÅKP is a participant in
Contact
Please note that if you unsubscribe from our newsletter, you will still receive a response from us when you send an email to the company, but you will not receive emails regarding promotion and marketing.
Feel free to contact us if you have feedback about our services or events. If you have questions about this privacy statement, contact us at post@aakp.no
We have office hours from 08: 00-16.00 Monday to Friday.