Join us!
See the terms and conditions here and find the contract and registration forms.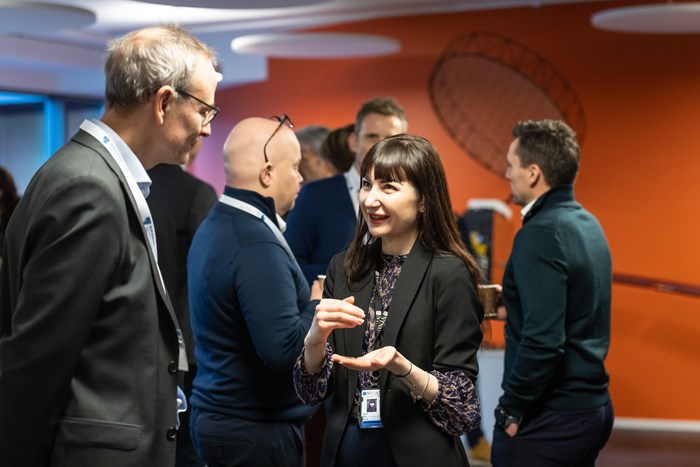 Who can become a cluster participant?
The cluster participants primarily consist of organisations from the maritime community including corporations, entrepreneurs, research communities, authorities and public entities and risk capital, but the steering committee may also allow other organisations who through their work are closely linked to the maritime industry.
Cluster Contract
Participantship is based on accepting the terms in the GCE Blue Maritime's Cluster Contract:

Participant's Fee
The cluster is funded by the Norwegian Innovation Clusters programme 50% and the participants 50%. Most of the participants shares are covered by the time and personnel spent in cluster activities. A mere 13% is covered financially. Here are the fees for 2022:

*Start-ups: 0-3 years from public registration
**Corporations: full corporation revenue will include all employees from daughter companies. If registering only a daughter company, only the employees from this organisation will be regarded as members.
GCE Blue Maritime's Statues
GCE Blue Maritime's Statues (in Norwegian only).
How to become a cluster participant
If your company wish to become a member, please send a request using the form below. The cluster administration will prepare a contract and send it to you for your signature. Please include your logo, in order for us to display it in the Participants Section and other promotional material.
For more information regarding cluster participantship, please contact
Erlend Rødal, CFO, +47 971 77 304 / erlend.roedal@aakp.no
Juuni Elisabeth Vatne, Head of Marketing, +47 47 27 33 23 / juuni.vatne@bluemaritimecluster.no
Knut Tore Aurdal, Head of Projects, +47 48 10 66 76 / knut.tore.aurdal@bluemaritimecluster.no
Register for cluster participation