Participant's benefits
See all the benefits you will get as a cluster participant!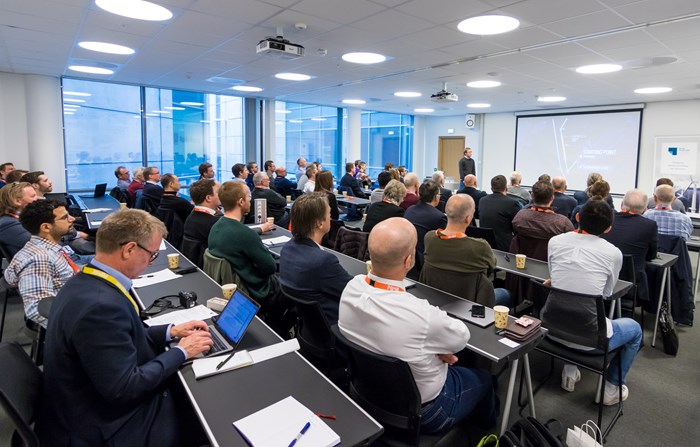 As a participant in the GCE Blue Maritime Cluster, you get a number of benefits that can help your business grow further. You have access to all the cluster resources, as well as taking advantage of an extensive network.
GCE Blue Maritime Cluster
The national and international members of the cluster project cluster come from all parts of the maritime value chain. These are companies, educational, R&D and knowledge institutions, development players and financial players who support the cluster's purpose.

Here are some of the benefits you get as a participant:


Resources
Invitation to participate in GCE Blue Maritime's projects, activities, events and focus groups
Opportunity for use and participation in ÅKP's services and programs: entrepreneur programs, ÅKP Idélab, DigiCat, competence environment in maritime and marine industry
EU advisor access, advise and idea development for applications for policy instruments in Norway and the EU
Coordination of applications for funding from the policy instrument
Access to presentations from various seminars and conferences
Cluster analysis, reports and market data
Extensive Orderbook avaliable
Competence Activities
Insights and Understanding: Access to seminars and workshops exclusively crafted for the maritime sector.
Influence: Active engagement in forums, seminars, and conferences allows you to promote your products, share ideas, and connect with industry experts. Forums include R&D forum, Hydrodynamisists, Green Energy Systems, IIoT,  Cyber Security Forum and Norwegian Cruise & Ferry Group. This participation enhances your business presence, fosters collaboration, and opens doors to new opportunities.
Keep current: Ensuring you remain informed about the latest trends, technologies, and methodologies in the maritime industry.
Engagement: Opportunities to actively engage with industry stakeholders.
Innovation and Collaboration: A platform that promotes a culture of collaboration and innovation within the cluster.
Maritime Onboarding: Improve your understanding of the maritime industry and value chain with the Maritime Onboarding program, which is available all year round. This course is appropriate for all maritime industry workers, including new and experienced employees and departments such as HR, communication, and finance professionals who do not necessarily work directly with the maritime industry.
Global Networking and Promotion
Broaden Your Reach: Extend your influence by networking with like-minded professionals across the globe. 
Promote Globally: Utilize the cluster's extensive network to establish key relationships and expand your worldwide presence.
Visibility and marketing through GCE Blue Maritimes Clusters channels
Being part of GCE Blue Maritime's network provides opportunities for participation in activities relevant to the maritime industry. This allows you to connect with key opportunities in the industry.
Facilities and infrastructure
Access to the ÅKP Blue Innovation Arena
Access to ÅKP's national and international networks through participation in joint activities/visits/press tours
Access to ÅKP's studio
Access to ÅKP's VR lab